End Carriages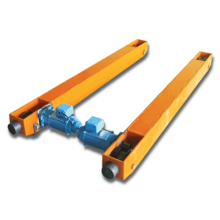 Steel structure with built-in wheel, buffers and buffer plates.

Alloy steel wheel of 34CrM04 (JIS-SCM435, ASISI-4135).

Drive shaft is alloy steel.

Long life anti-friction bearings and grease-lubricated.

Bearing house of spherical graphite cast iron.
Wheel Blocks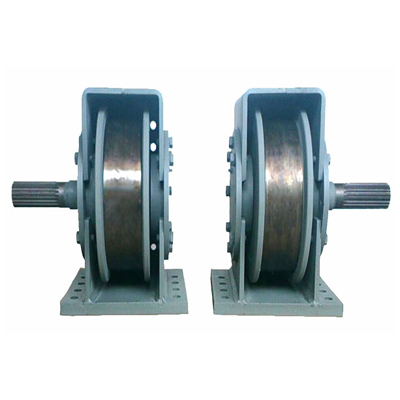 Wheel load sizes range up to 180 kN.

They are designed to allow for ease of maintenance in situ.

The Alloy steel (34CrM04) Travel wheel reduces friction between the flanges and rails thus giving less wear than with other materials.

Heavy duty steel housing protects the bearing assembly from damage and dirt.

The torque arm, connecting parts and buffer are easily fitted.

Rapid fitting and removal for all connection variants.